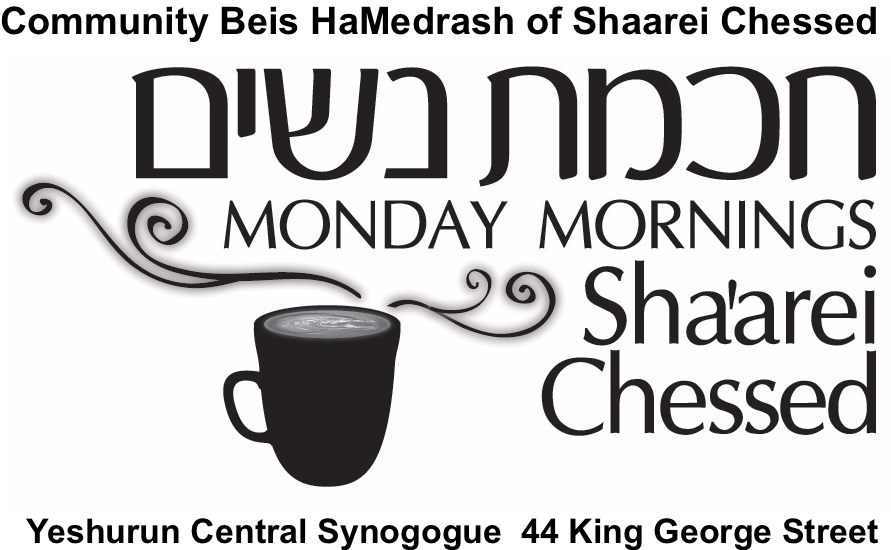 This Week's Schedule:
I want to personally wish everyone a good Shabbos and continued good health. The shiur is such an important part of our lives and we look forward to getting it back up and running as soon as possible. Chodesh tov to all.............Rickie Rabinowitz
The Shiurim today are sponsored by:
If anyone could use some help, deliveries or other, I will try to help arrange it. My email is rickierabinowitz@gmail.com
Please be advised that Ichud Hatzala has opened a hotline and their volunteers are able to travel around. Call 1221 for any form of humanitarian aid anywhere across Israel. They have 6000 volunteers as well as thousands helping to man the phone lines
MY APOLOGIES> I DON'T KNOW HOW TO DELETE THE REGULAR SCHEDULE STUFF-
AND BAILA SHIFRA (MY RIGHT HAND) IS IN SHEVA BRACHOS! MAZAL TOV
SO JUST IGNORE IT! OR TAKE A TRIP DOWN MEMORY LANE...
10:15 - 11:00: Mrs. Hyndi Mendelowitz on Sefer Shmuel and Tehillim
11:00 - 11:15: Coffee Break
11:15 - 12:05: Mrs. Rickie Rabinowitz on Parshas Beshalach
12:05 - 12:15: Turnover Break
Guest Speaker
12:15 - 1:00:
on
Suggested donation 25 NIS
Thank you for your help to keep the program running