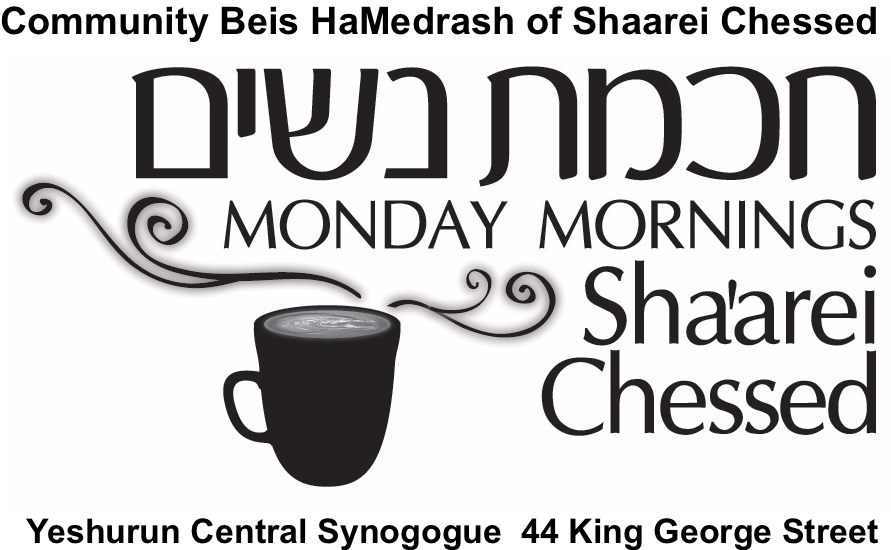 This Week's Schedule:
The Zoom Link will be on the Member's Home page on Sunday evening. IT CAN ONLY BE ACCESSED THROUGH THERE. IT MAY NOT BE SHARED IN ANY OTHER FORM, NOR WILL IT BE SENT AS AN EMAIL!
The Shiurim today are sponsored by:
Sheryl Cooper
in memory of her husband
חיים מרדכי נחמן יצחק בן אלתר ישעיה משה הכהן ע"ה
 Yarzeit
י"א חשון 
ת.נ.צ.ב.ה.
_____________________________________________
Chanita Lopian
in memory of her mother
בתיה בת ר' אריה ע"ה
Yaarzeit
ח' חשון
ת.נ.צ.ב.ה.
10:15 - 11:00: Mrs. Hyndi Mendelowitz on Sefer Melachim and Tehillim
Please have a Sefer Melachim for class!
11:00 - 11:15: Coffee Break
11:15 - 12:05: Mrs. Rickie Rabinowitz on Parshas Lech L'Cha
12:05 - 12:15: Turnover Break
Guest Speaker
12:15 - 1:00: There will NOT be a third shiur today!
REMINDER:
The Tehillim project submissions should be sent in ASAP.
Be part of an important project that celebrates the siyum of Sefer Shmuel in Hyndi's class.