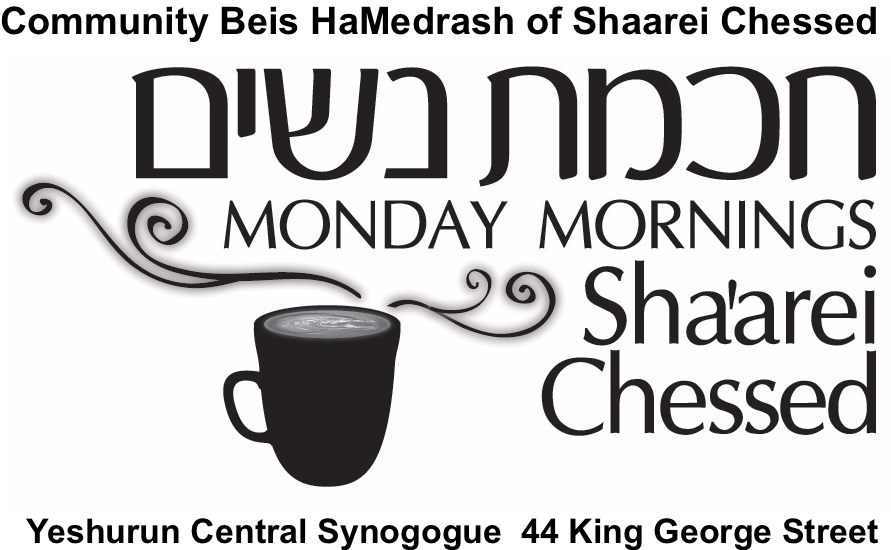 This Week's Schedule:
The Shiurim today are sponsored by:
בנימין בן יעקב אריה ז''ל
---
זאב בן מאיר בער ז''ל
10:15 - 11:00: Mrs. Hyndi Mendelowitz on Sefer Shmuel and Tehillim
11:00 - 11:15: Coffee Break
11:15 - 12:05: Mrs. Rickie Rabinowitz on Parshas Bereishit
12:05 - 12:15: Turnover Break
Guest Speaker
12:15 - 1:00: Rabbi Jeffrey Wohlgelernter
on
"Making the impossible possible"
Rabbi Wohlgelernter, a dynamic speaker and presenter, teaches a wide array of classes to both children and adults. Rabbi and Shoshie Wohlgelernter and their seven children have been living in La Jolla for the past 31 years. Rabbi Jeff Wohlgelernter is the Rabbi of Congregation Adat Yeshurun in La Jolla, California.
Suggested donation 25 NIS
Thank you for your help to keep the program running