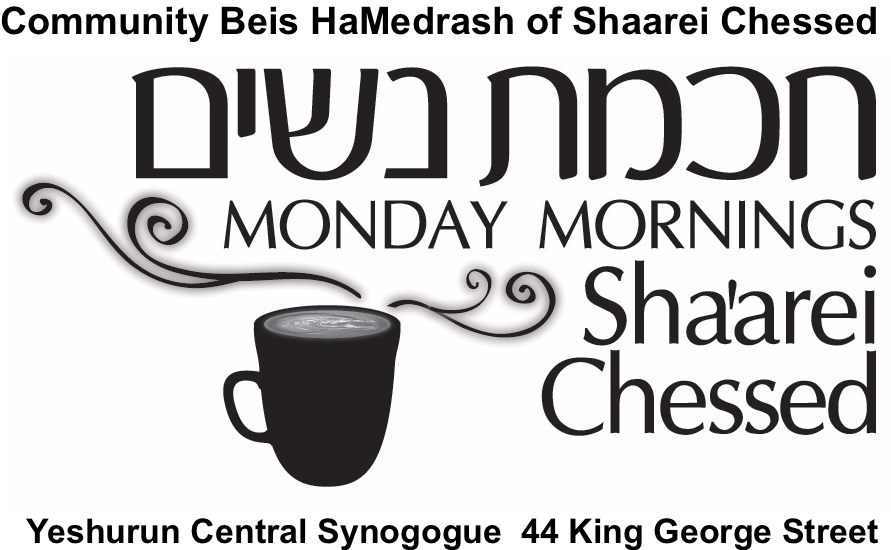 This Week's Schedule:
The Zoom Link will be on the Member's Home page on Sunday evening. IT CAN ONLY BE ACCESSED THERE. IT MAY NOT BE SHARED IN ANY OTHER FORM, NOR WILL IT BE SENT AS AN EMAIL!
The Shiurim today are sponsored by:
Nadine Rosenthal
ברוכה בת אליקים יהודה ע''ה
---
חיים בן ציון  בן  משה הרשלר ע"ה
ייארצייט ט''ו כסלו
her father
חנוך הענאך בן מרדכי פישמן ע"ה
ייארצייט י''ג בסלו
her grandfather
  מרדכי בן אליעזר פישמן ע"ה
ייארצייט ז' כסלו
Sossi Bas Choina a''h
10:15 - 11:00: Mrs. Hyndi Mendelowitz on Sefer Melachim and Tehillim
PLEASE GO TO THE MEMBERS HOMEPAGE TO SEE THE TEHILLIM PROJECT!
11:00 - 11:15: Coffee Break
11:15 - 12:05: Mrs. Rickie Rabinowitz on Parshas Lech L'Cha
12:05 - 12:15: Turnover Break
Guest Speaker
12:15 - 1:00: There will NOT be a third shiur today!
I would like to thank all of you for your generous donations!
Please note: There is NO COST for the shiurim. Donations are welcome and helpful. Receipts will (eventually) be issued
(By law we do not have a tax-deductible status for 2 years).
It's a new system and it may take me some time. You may send an email to scshiur@gmail.com with your information and the amount you transferred.
Bank details for dedications, donations:
Acct name: Chachmat Nashim/ חכמת נשים
Bank HaDoar בנק הדואר
Branch : 001סניף
Account #: 27899446 חשבון
Thank you for your help to keep the program running. When sending a donation/dedications we kindly request you send monthly as opposed to weekly.
See Tehillim Project on MembersHomepage!